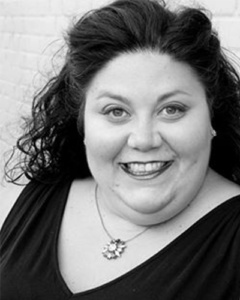 Alyse Nicole Arpino was the founder of the Performing Arts Program at St. Mary School in East Islip. She has had the unique opportunity of receiving a spot at the Broadway Teachers Workshop numerous years. She has served as a freelance Director and Choreographer in Professional Theatre, Community Theatre and Educational theatre. She is a member of NYSTEA. Alyse has served as a Guest Teaching Arts for a number of Student and Professional theatre conferences. She also participates with NYSSMA. Alyse graduated with honors from Wagner College and earned a Theatre/ Speech Degree with a concentration in Musical Theatre and a minor in psychology. Some of her most exciting achievements include performing on tour, being a solo tap performer with Omar Edwards, and directing several production that were performed in Walt Disney World. Alyse is proud to say she has worked in the theatre community for 14 years. She is thrilled to bring her passion, knowledge and love for Theatre Arts in combination with an understanding of theatre performance and theatrical religious interpretation performances here to CM Performing Arts Center.
Email Alyse at [email protected]
OPERATIONS
Director of Operations – Clara Iacopelli   Ext. 1002
Bookkeeper –  CM Bookkeeper      Ext. 1003
Box Office/Office Staff –  Anthony Arpino, Kelly Berwick, Missi Tini
Cleaning Services – All Star Cleaning, Inc.
MARKETING & PUBLIC RELATIONS
Director of Marketing & Public Relations – Michelle Demetillo      Ext. 1028
ARTISTIC & PRODUCTION
Technical Director – Christopher Creevy
Resident Musical Director – Matthew W. Surico
Technical & Rentals Assistant – Brendan Noble   Ext. 1006

EDUCATION
Director of Educational Theatre – Patrick Campbell
Teaching Staff – Cameron Angelo, Patrick Campbell, Samantha Free, Sarah Minto & Daniel Rubinson
HOUSE STAFF
Front of House Manager – Alene Sanges
Volunteer House Managers – Alyse Arpino, Marc Hollid- Ausset, Christine Jansson, Michael Sherwood
Volunteer Ushers – Leona Arpino, Sandy Hiller, Mary Kratchman, Larisa Schadt, Michael Sherwood, Arlene Sanges, Jackie Smith, Jeffry Visotzky